Accessory Socket (if equipped)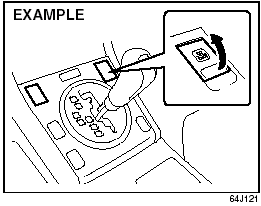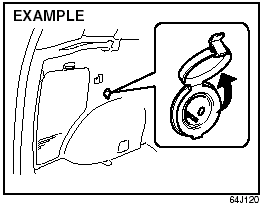 12-volt accessory sockets are located both on the center console and on the left side of the luggage compartment.
Depending on the specification, there are two sockets on the center console.
Each socket can be used to provide 12 volt/120 watt power for electrical accessories when used alone. Make sure that the cap remains on the socket when the socket is not in use.
CAUTION:
• To prevent the fuse from being blown, when using sockets at the same time, do not exceed the total combined power capacity of 120 watts.
• Use of inappropriate electrical accessories can cause damage to your vehicle's electrical system.
Make sure that any electrical accessories you use are designed to plug into this type of socket.
See also:
Front Fog Light Switch (if equipped)
Front Fog Light Switch (if equipped) The front fog light comes on when the fog light switch is pushed in with: • the lighting switch turned to the third position and the beams set to the low ...
Instrument Panel
...