Accessory Socket (if equipped)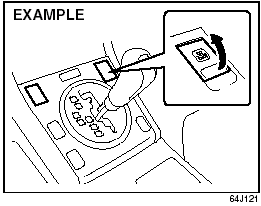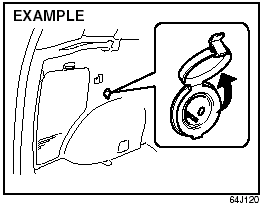 12-volt accessory sockets are located both on the center console and on the left side of the luggage compartment.
Depending on the specification, there are two sockets on the center console.
Each socket can be used to provide 12 volt/120 watt power for electrical accessories when used alone. Make sure that the cap remains on the socket when the socket is not in use.
CAUTION:
• To prevent the fuse from being blown, when using sockets at the same time, do not exceed the total combined power capacity of 120 watts.
• Use of inappropriate electrical accessories can cause damage to your vehicle's electrical system.
Make sure that any electrical accessories you use are designed to plug into this type of socket.
See also:
Safety
Beyond offering a strong-yet-weight-optimized structure, the unibody with built-in ladder frame contributes to collision protection in the Suzuki Grand Vitara. The reinforced cabin has the added s ...
Inspection and Maintenance
WARNING: You should take extreme care when working on your vehicle to prevent accidental injury. Here are a few precautions that you should be especially careful to observe: • To prev ...
2010 Suzuki SX4 review By Kelsey Mays
Suzuki's SX4 has a sense of urban nimbleness that makes even its sportiest competitors seem hefty in comparison, but there are a lot of nagging issues weighing the car down. Some city drivers may ...