Introduction
Thank you for choosing SUZUKI and welcome to our growing family. Your choice was a wise one; SUZUKI products are a great value that will give you years of driving pleasure.
This Owner's Manual was prepared to help you have a safe, enjoyable, and trouble-free experience with your SUZUKI. In it you will learn about the vehicle's operation, its safety features and maintenance requirements. Please read it carefully before operating your vehicle.
Afterwards, keep this Manual in the glove box for future reference.
Should you resell the vehicle, please leave this Manual with it for the next owner.
In addition to the Owner's Manual, the other booklets provided with your SUZUKI explain the vehicle's warranties. We recommend you read them as well to familiarize yourself with this important information.
When planning the regular scheduled maintenance of your SUZUKI, we recommend you visit your local SUZUKI dealership. Their factory- trained technicians will provide the best possible service and use only genuine SUZUKI parts and accessories.

This owner's manual applies to the SX4/SX4 SEDAN series: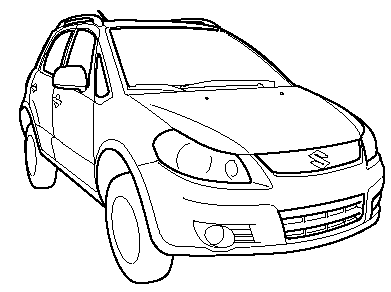 SX4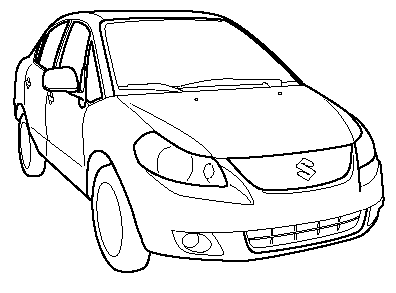 SX4 SEDAN
NOTE: The illustrated models are examples of the SX4/SX4 SEDAN series.
See also:
Quality Interior
The interior is where observers were most pleasantly surprised, thanks to a clean design, good materials and construction, and a mostly quiet cabin, excepting the occasional engine rumble mentione ...
Automatic Transaxle Fluid
Specified Fluid Use an automatic transaxle fluid equivalent to DEXRON®-III. Fluid Level Check CAUTION: Driving with too much or too little fluid can damage the transaxle. You must check the fl ...
Trunk Light (SX4 SEDAN)
Trunk Light (SX4 SEDAN) When you open the trunk lid, the trunk light comes on and remains on as long as you keep the lid open. CAUTION: Do not leave the trunk lid open for a long time, or the ...