Glove Box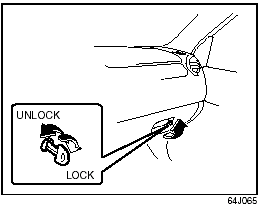 Glove Box
To open the glove box, pull the latch lever.
To close it, push the lid until it latches securely. If a lock is equipped on the latch lever, lock the glove box by inserting the key and turning it clockwise and unlock the glove box by turning the key counterclockwise.

WARNING:
Never drive with the glove box lid open. It could cause injury if an accident occurs.