Engine Hood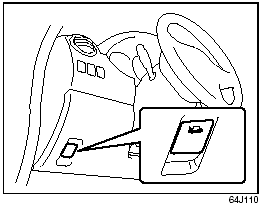 Engine Hood
To open the engine hood: 1) Pull the hood release handle located on the outboard side of the driver's side of the instrument panel. This will disengage the engine hood lock halfway.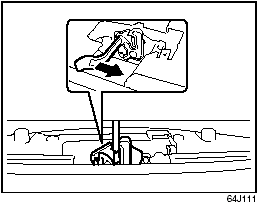 2) Push the under-hood release lever sideways with your finger, as shown in the illustration. While pushing the lever, lift up the engine hood.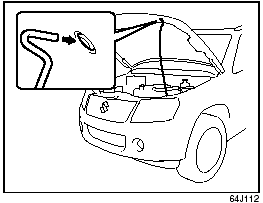 3) Continue to lift up the hood until it is high enough to support with the prop rod.
To close the engine hood: 1) Lift the hood up slightly and remove the prop rod from the hole. Put the prop rod back to the holding clip.
2) Lower the hood close to the bumper, then let it drop down.
Make sure the hood is securely latched after closing.

WARNING:
Make sure the hood is fully closed and latched before driving. If it is not, it can fly up unexpectedly during driving, obstructing your view and resulting in an accident.
See also:
Expressive, confident exterior
The Suzuki SX4 is styled to look good in any setting. Fusing the dynamism of SUVs with the elegance of passenger cars gives poise and presence beyond the model's compact size. The 2010 model featu ...
Glove Box
Glove Box To open the glove box, pull the latch lever. To close it, push the lid until it latches securely. If a lock is equipped on the latch lever, lock the glove box by inserting the key and ...
IT'S THE LITTLE THINGS THAT COUNT
Storage Compartments (Puny, Fair, Ample, Galore): Fair Cargo/Trunk Space (Puny, Fair, Ample, Galore): Ample SAFETY I was highly impressed with the easy-to-access Latch connectors in the Suzuki K ...