Coat Hooks (if equipped)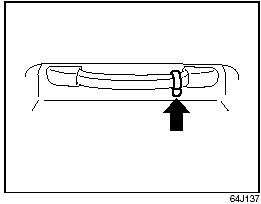 Coat Hooks (if equipped)
You can hang clothing on the coat hooks.
These hooks are not designed for large or heavy items.

WARNING:
If your vehicle is equipped with side curtain air bags, do not hang sharp items like a hanger on the coat hook.
When hanging the clothes, hang it on hook without using a hanger.