Identification Numbers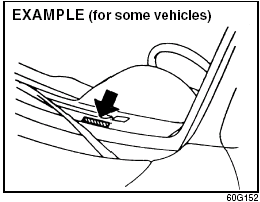 Vehicle Identification Number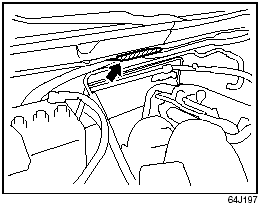 Vehicle Identification Number
The Vehicle Identification Number (VIN) may be found in the two locations shown in the above illustrations. This number is used to register the vehicle. It is also used to assist your dealer when ordering parts or referring to special service information.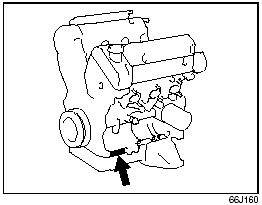 Engine Serial Number
The engine serial number is stamped on the cylinder block as shown in the above illustration.
See also:
Vehicle Cleaning
WARNING: When cleaning the interior or exterior of the vehicle, NEVER USE flammable solvents such lacquer thinners, gasoline, benzene or cleaning materials such as bleaches and strong hous ...
Steering Wheel
Steering Wheel Check the play of the steering wheel by gently turning it from left to right and measuring the distance that it moves before you feel slight resistance. The play should be betw ...