Fuel Filler Cap
SX4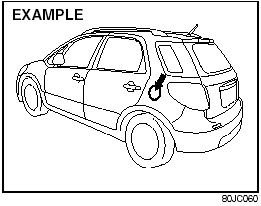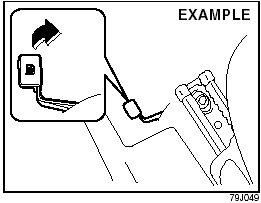 SX4 SEDAN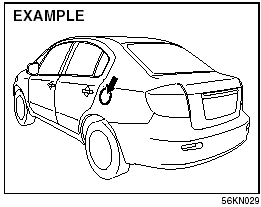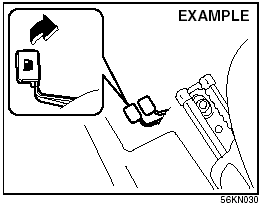 The fuel filler cap is located on the left rear side of the vehicle. The fuel filler door can be unlocked by pulling up the opener lever located on the outboard side of the driver's seat and can be locked by simply closing the door.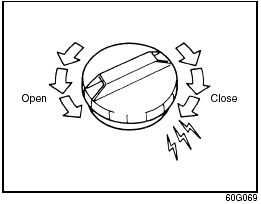 To remove the fuel filler cap: 1) Open the fuel filler door.
2) Remove the cap by turning it counterclockwise.


WARNING:
Remove the fuel filler cap slowly. The fuel may be under pressure and may spray out, causing injury.
To reinstall the fuel filler cap: 1) Turn the cap clockwise until you hear several clicks.
2) Close the fuel filler door.


WARNING:
Gasoline is extremely flammable. Do not smoke when refueling, and make sure there are no open flames or sparks in the area.


WARNING:
If you need to replace the fuel cap, use a genuine SUZUKI cap. Use of an improper cap can result in a malfunction of the fuel system or emission control system. It may also result in fuel leakage in the event of an accident.
See also:
Vehicle Loading and Towing
...
2010 Suzuki SX4 review By Kelsey Mays
Suzuki's SX4 has a sense of urban nimbleness that makes even its sportiest competitors seem hefty in comparison, but there are a lot of nagging issues weighing the car down. Some city drivers may ...
Ride & Handling
Even with its 18-inch sport wheels and low-profile tires, my Kizashi rode quite comfortably. I felt more pavement disruptions when I had three passengers on board. In some cars it's the opposite. ...