Fuel Filler Cap
SX4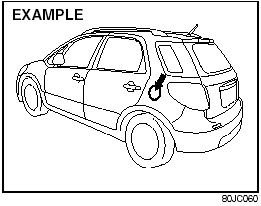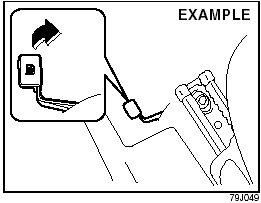 SX4 SEDAN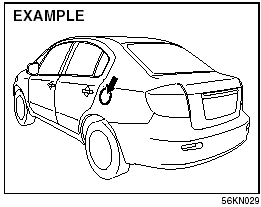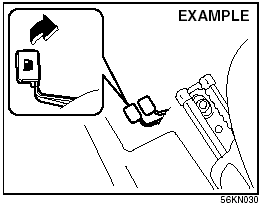 The fuel filler cap is located on the left rear side of the vehicle. The fuel filler door can be unlocked by pulling up the opener lever located on the outboard side of the driver's seat and can be locked by simply closing the door.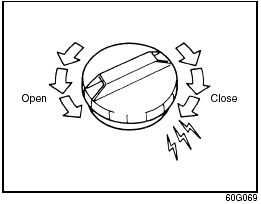 To remove the fuel filler cap: 1) Open the fuel filler door.
2) Remove the cap by turning it counterclockwise.


WARNING:
Remove the fuel filler cap slowly. The fuel may be under pressure and may spray out, causing injury.
To reinstall the fuel filler cap: 1) Turn the cap clockwise until you hear several clicks.
2) Close the fuel filler door.


WARNING:
Gasoline is extremely flammable. Do not smoke when refueling, and make sure there are no open flames or sparks in the area.


WARNING:
If you need to replace the fuel cap, use a genuine SUZUKI cap. Use of an improper cap can result in a malfunction of the fuel system or emission control system. It may also result in fuel leakage in the event of an accident.
See also:
Driving on Slippery Roads
Driving on Slippery Roads Under wet road conditions you should drive at a lower speed than on dry roads due to possible slippage of tires during braking. When driving on icy, snow-covered, or m ...
Performance and Functionality
The new Suzuki-developed 2.4-liter four-cylinder engine produces 166 horsepower and 162 lb.-ft. of peak torque, delivering EPA fuel economy estimates of up to 19 mpg/city and 26 mpg/highway. Avail ...
Headlight Aiming
Since special procedures are required, we recommend you take your vehicle to your SUZUKI dealer for headlight alignment. ...