Fuel Filler Cap
SX4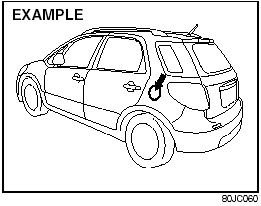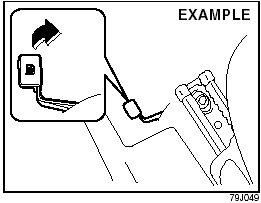 SX4 SEDAN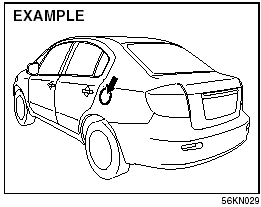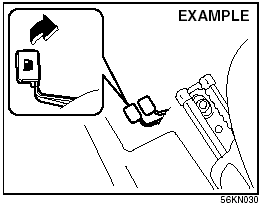 The fuel filler cap is located on the left rear side of the vehicle. The fuel filler door can be unlocked by pulling up the opener lever located on the outboard side of the driver's seat and can be locked by simply closing the door.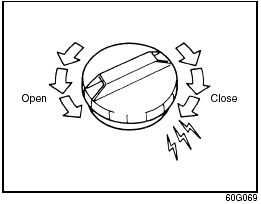 To remove the fuel filler cap: 1) Open the fuel filler door.
2) Remove the cap by turning it counterclockwise.


WARNING:
Remove the fuel filler cap slowly. The fuel may be under pressure and may spray out, causing injury.
To reinstall the fuel filler cap: 1) Turn the cap clockwise until you hear several clicks.
2) Close the fuel filler door.


WARNING:
Gasoline is extremely flammable. Do not smoke when refueling, and make sure there are no open flames or sparks in the area.


WARNING:
If you need to replace the fuel cap, use a genuine SUZUKI cap. Use of an improper cap can result in a malfunction of the fuel system or emission control system. It may also result in fuel leakage in the event of an accident.
See also:
Plain (Petite) Jane
Shop the competition, and the first thing you'll notice about the SX4 is its diminutive size. A family friend who owns a Honda Fit said my test car looked tiny. Technically, it isn't: The SX4 has ...
Interior
Only those opting for four-wheel drive will get all of the Equator's interior frills. The RMZ-4 package includes chrome trim on the instrument panel, more adjustments in the driver's seat and upgr ...
Tire Changing Tool
SX4 SX4 SEDAN The jack, wheel brace, jack handle are stowed in the luggage compartment. To remove the spare tire, turn its bolt (1) counterclockwise and remove it. To remove the jack, tu ...