Listening to Audio for AUX (Option)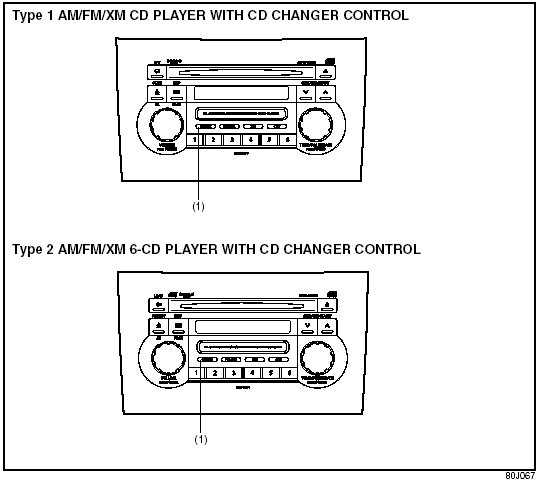 Listening to Audio for AUX (Option)
(1) Aux button (CD/AUX)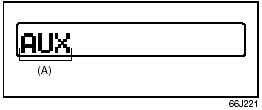 Display

(A) Mode indicator
Aux function
This system has an external input terminal so you can listen to audio from an external device connected to this unit.
Press the aux button (1).
Each time the button is pressed, the selected mode is switched as follows: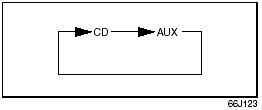 See also:
Interior Light Switch
Center Rear This light switch has three positions which function as described below: (1) The light comes on and stays on regardless of whether the door is open or closed. (2) The light come ...
Inspection and Maintenance
...
Corrosion Prevention
It is important to take good care of your vehicle to protect it from corrosion. Listed below are instructions for how to maintain your vehicle to prevent corrosion. Please read and follow these in ...