Spark Plugs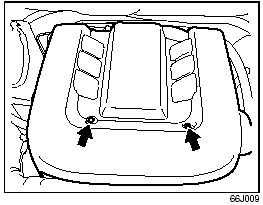 Spark Plugs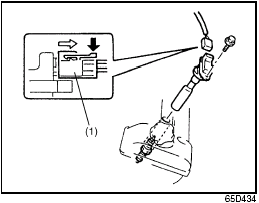 Spark Plugs
You should inspect spark plugs periodically for carbon deposits. When carbon accumulates on a spark plug, a strong spark may not be produced. Remove carbon deposits with a wire or pin and adjust the spark plug gap.
To access the spark plugs: 1) Remove the engine cover.
2) Disconnect the coupler (1) while pushing the release lever.
3) Remove the bolt.
4) Pull the ignition coil out.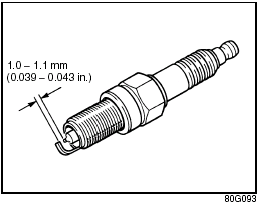 CAUTION:
When replacing spark plugs, you should use the brand and type specified for your vehicle. For the specified plugs, refer to the
"SPECIFICATIONS" section at the end of this book. If you wish to use a brand of spark plug other than the specified plugs, consult your SUZUKI dealer.
See also:
Heating and Air Conditioning System
There are three types of heating and air conditioning systems as follows: • Heating System. • Manual Heating and Air Conditioning System. • Automatic Heating and Air Conditioning System (Cli ...
Engine Coolant
Selection of Coolant To maintain optimum performance and durability of your engine, use SUZUKI Genuine Coolant or equivalent. This type of coolant is best for your cooling system as it: • ...
2010 Suzuki SX4 review By Kelsey Mays
Suzuki's SX4 has a sense of urban nimbleness that makes even its sportiest competitors seem hefty in comparison, but there are a lot of nagging issues weighing the car down. Some city drivers may ...