Spark Plugs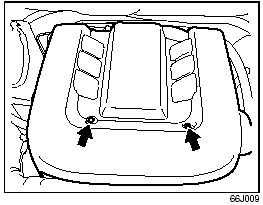 Spark Plugs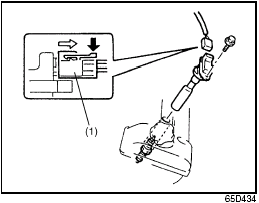 Spark Plugs
You should inspect spark plugs periodically for carbon deposits. When carbon accumulates on a spark plug, a strong spark may not be produced. Remove carbon deposits with a wire or pin and adjust the spark plug gap.
To access the spark plugs: 1) Remove the engine cover.
2) Disconnect the coupler (1) while pushing the release lever.
3) Remove the bolt.
4) Pull the ignition coil out.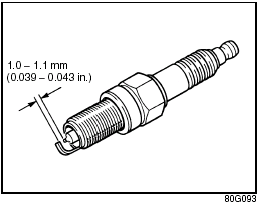 CAUTION:
When replacing spark plugs, you should use the brand and type specified for your vehicle. For the specified plugs, refer to the
"SPECIFICATIONS" section at the end of this book. If you wish to use a brand of spark plug other than the specified plugs, consult your SUZUKI dealer.
See also:
Specifications
NOTE: Specifications are subject to change without notice. 4WD: 4-wheel drive. 2WD: 2-wheel drive. M/T: Manual transmission. A/T: Automatic transmission. ...
Glove Box
Glove Box To open the glove box, pull the latch lever. To close it, push the lid until it latches securely. If a lock is equipped on the latch lever, lock the glove box by inserting the key and ...
Accessory Socket (if equipped)
12-volt accessory sockets are located both on the center console and on the left side of the luggage compartment. Depending on the specification, there are two sockets on the center console. ...