Spark Plugs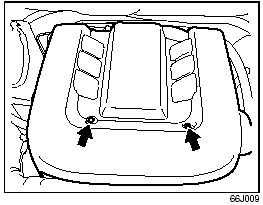 Spark Plugs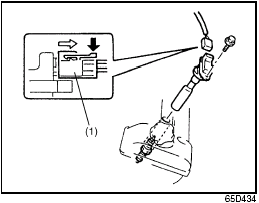 Spark Plugs
You should inspect spark plugs periodically for carbon deposits. When carbon accumulates on a spark plug, a strong spark may not be produced. Remove carbon deposits with a wire or pin and adjust the spark plug gap.
To access the spark plugs: 1) Remove the engine cover.
2) Disconnect the coupler (1) while pushing the release lever.
3) Remove the bolt.
4) Pull the ignition coil out.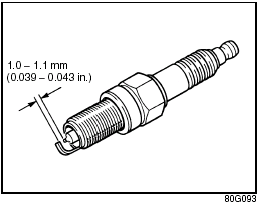 CAUTION:
When replacing spark plugs, you should use the brand and type specified for your vehicle. For the specified plugs, refer to the
"SPECIFICATIONS" section at the end of this book. If you wish to use a brand of spark plug other than the specified plugs, consult your SUZUKI dealer.
See also:
Safety
Beyond offering a strong-yet-weight-optimized structure, the unibody with built-in ladder frame contributes to collision protection in the Suzuki Grand Vitara. The reinforced cabin has the added s ...
Going & Stopping
For a V-6 with paltry mileage, the Grand Vitara's acceleration is merely adequate. Our friends at MotorWeek clocked a comparably equipped 4WD Grand Vitara automatic's 0-60 mph time at 9.0 seconds. ...
Pedals
Manual transaxle Automatic transaxle Clutch Pedal (1) (For manual transaxle). The clutch pedal is used to disengage the drive to the wheels when starting the engine, stopping or shifting the ...