Spark Plugs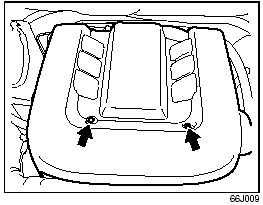 Spark Plugs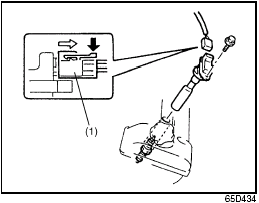 Spark Plugs
You should inspect spark plugs periodically for carbon deposits. When carbon accumulates on a spark plug, a strong spark may not be produced. Remove carbon deposits with a wire or pin and adjust the spark plug gap.
To access the spark plugs: 1) Remove the engine cover.
2) Disconnect the coupler (1) while pushing the release lever.
3) Remove the bolt.
4) Pull the ignition coil out.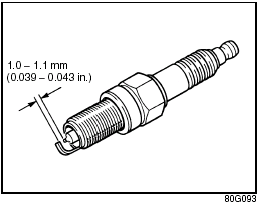 CAUTION:
When replacing spark plugs, you should use the brand and type specified for your vehicle. For the specified plugs, refer to the
"SPECIFICATIONS" section at the end of this book. If you wish to use a brand of spark plug other than the specified plugs, consult your SUZUKI dealer.
See also:
Gear Oil
Specified Gear Oil When replacing gear oil, use gear oil with the appropriate viscosity and grade as shown in the charts below. We highly recommend you use SAE 75W-90 gear oil (SAE 80W-90 for fro ...
Headlight Aiming
Since special procedures are required, we recommend you take your vehicle to your SUZUKI dealer for headlight alignment. ...
Automatic Transmission Fluid
Specified Fluid Use an automatic transmission fluid SUZUKI ATF 3317 or Mobil ATF 3309. Fluid Level Check CAUTION: Driving with too much or too little fluid can damage the transmission. You must ...