Bulb Replacement


WARNING:
• Light bulbs can be hot enough to burn your finger right after being turned off. This is true especially for halogen headlight bulbs.
Replace the bulbs after they become cool enough.
• The headlight bulbs are filled with pressurized halogen gas. They can burst and injure you if they are hit or dropped. Handle them carefully.
CAUTION:
The oils from your skin may cause a halogen bulb to overheat and burst when the lights are on. Grasp a new bulb with a clean cloth.
CAUTION:
Frequent replacement of a bulb indicates the need for an inspection of the electrical system. This should be carried out by your SUZUKI dealer.
NOTE:
If it is difficult to replace headlight bulbs or parking light bulbs due to under-hood components trust this job to your dealer.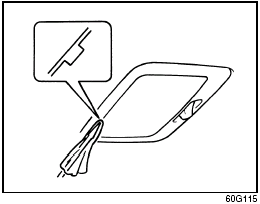 Center Interior Light (if equipped)
Pull down the lens by using a plain screw driver covered with a soft cloth as shown.
To install it, simply push it back in.
The bulb can be removed by simply pulling it out. When replacing the bulb, make sure that the contact springs are holding the bulb securely.
Headlights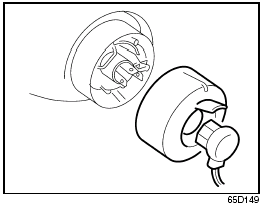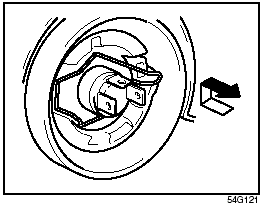 Open the engine hood. Remove the coupler and the rubber cover. Then unhook the bulb holding spring and replace the bulb.
Other General Lights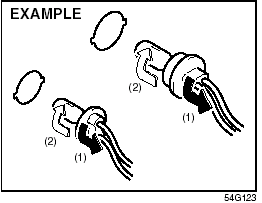 Bulb holder

(1) Removal
(2) Installation
To remove a bulb holder from a light housing, turn the holder counterclockwise and pull it out. To install the holder, push the holder in and turn it clockwise.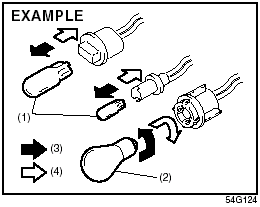 Bulb

(3) Removal
(4) Installation
There are two types of bulb, "Full glass type" (1) and "Glass/metal type" (2).
To remove and install a full glass type bulb (1), simply pull out or push in the bulb.
To remove a glass metal type bulb (2) from a bulb holder, push in the bulb and turn it counterclockwise. To install a new bulb, push it in and turn it clockwise.
You can access the individual bulb or bulb holders as follows.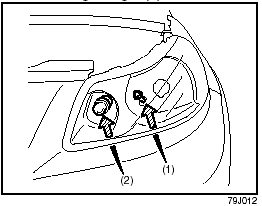 Front parking light (1)
Front turn signal light (2)
Front fog light (if equipped)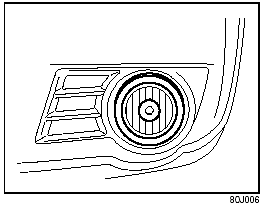 SX4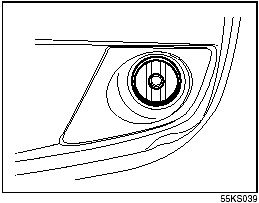 SX4 SEDAN
Rear combination light (tail, stop, turn signal, etc.)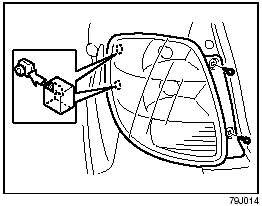 SX4

SX4 SEDAN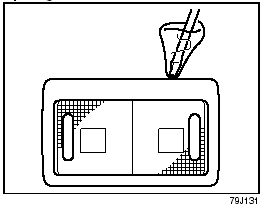 Spot light
License plate light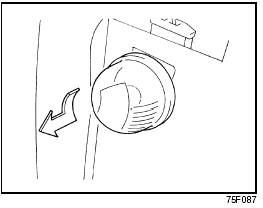 SX4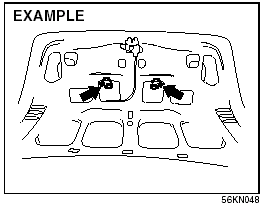 SX4 SEDAN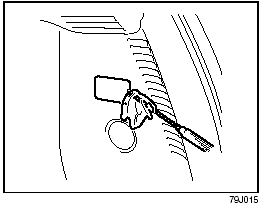 Luggage compartment light (SX4)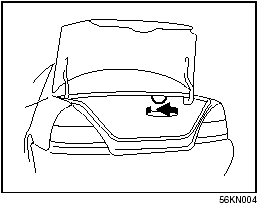 Trunk room light (SX4 SEDAN)
High-mount stop light (if equipped)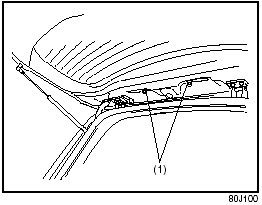 SX4
To remove a high-mounted stop light housing the following procedure: 1) Open the tailgate, and remove the nuts (1) as shown in the illustration.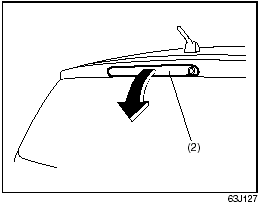 2) Close the tailgate. Remove a highmounted stop light housing (2) from the tailgate.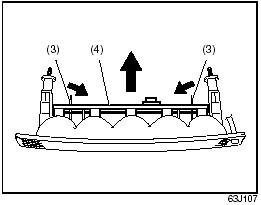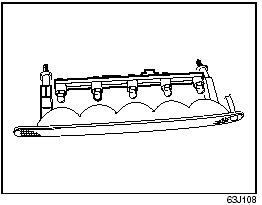 3) Pushing the unguiform prongs (3) toward inside and remove the bulb holder (4).
4) Replace the bulbs.
To install a high-mounted stop light housing in the reverse order of removal.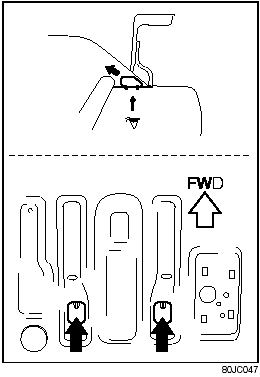 SX4 SEDAN
See also:
Improving Fuel Economy
The following instructions will help you improve fuel economy. Avoid excessive idling If you are to wait for more than a minute while you are parked, stop the engine and start it again later. Whe ...
Seat Belts and Child Restraint Systems
WARNING: An air bag supplements, or adds to, the frontal crash protection offered by seat belts. The driver and all passengers must be properly restrained by wearing seat belts at all times, ...
2009 Suzuki Grand Vitara review
Snow buried it in the driveway, but the Suzuki Grand Vitara shook off the thick white blanket and securely pulled onto the road. Whether snowy or clear, Grand Vitara was in command. For 2009, Gr ...