Listening to Audio for AUX (Option)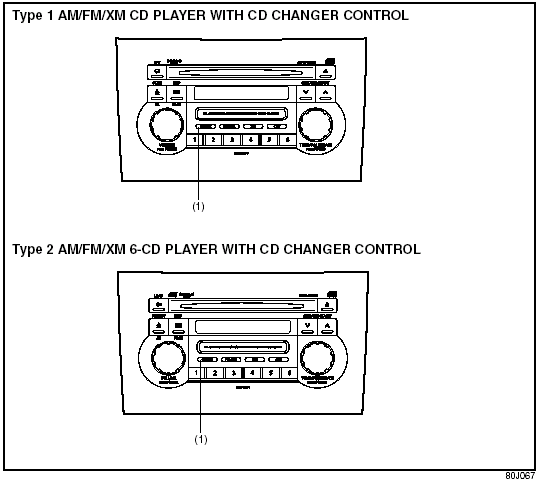 Listening to Audio for AUX (Option)
(1) Aux button (CD/AUX)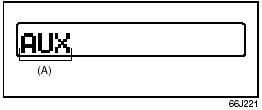 Display

(A) Mode indicator
Aux function
This system has an external input terminal so you can listen to audio from an external device connected to this unit.
Press the aux button (1).
Each time the button is pressed, the selected mode is switched as follows: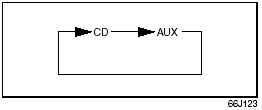 See also:
Steering Wheel
Steering Wheel Check the play of the steering wheel by gently turning it from left to right and measuring the distance that it moves before you feel slight resistance. The play should be betw ...
Daily Inspection Checklist
Before Driving 1) Make sure that windows, mirrors, lights and reflectors are clean and unobstructed. 2) Visually check the tires for the following points: – the depth of the tread groove. – ...
Transfer Switch (if equipped)
Transfer Switch (if equipped) The transfer switch is located on the center of the instrument panel. For details on how to use this switch, refer to "Using the Transfer Switch" in the "OPE ...