Identification Numbers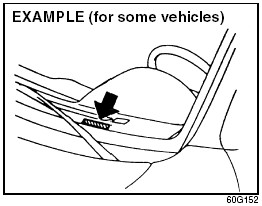 Vehicle Identification Number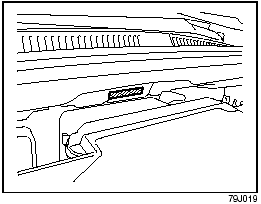 Vehicle Identification Number
The Vehicle Identification Number (VIN) may be found in the location shown in the above illustrations. This number is used to register the vehicle. It is also used to assist your dealer when ordering parts or referring to special service information.

Engine Serial Number
The engine serial number is stamped on the cylinder block as shown in the above illustration.
See also:
Spark Plugs
Spark Plugs Spark Plugs You should inspect spark plugs periodically for carbon deposits. When carbon accumulates on a spark plug, a strong spark may not be produced. Remove carbon deposits w ...
Important Vehicle Design Features To Know
WARNING: Your multipurpose vehicle has handling characteristics that differ from those of a conventional passenger car. For the safety of you and your passengers, please read the following sect ...
Gear Oil
Specified Gear Oil When replacing gear oil, use gear oil with the appropriate viscosity and grade as shown in the charts below. We highly recommend you use SAE 75W-90 gear oil (SAE 80W-90 for fro ...