Identification Numbers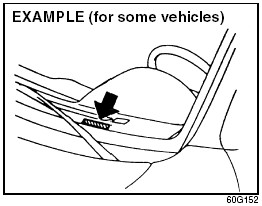 Vehicle Identification Number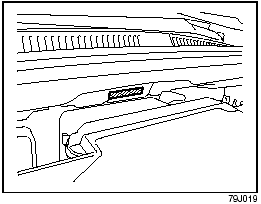 Vehicle Identification Number
The Vehicle Identification Number (VIN) may be found in the location shown in the above illustrations. This number is used to register the vehicle. It is also used to assist your dealer when ordering parts or referring to special service information.

Engine Serial Number
The engine serial number is stamped on the cylinder block as shown in the above illustration.
See also:
2008 Suzuki Grand Vitara review By Colette Fischer
Getting a good deal feels good. Strike that - it feels glorious. For instance, just the other day I bought a new pair of cords because they were just too good a deal to pass up. After a few enthus ...
Eyeglasses Holder (if equipped)
Eyeglasses Holder (if equipped) To use the eyeglasses holder, open the cover. Do not put heavy or sharp items in the box. CAUTION: If you park your vehicle outdoors in direct sunlight or in ho ...
Steering Wheel
Steering Wheel Check the play of the steering wheel by gently turning it from left to right and measuring the distance that it moves before you feel slight resistance. The play should be betw ...